SILV 2017 kicked off Week 1 with Digital Drafting! Nathan Stanaland started off Day One with teaching the Don Childs' 'F Cube' and hand drafting techniques. The F cube has opened every season at Stagecraft. The amazing Frank Brault (Vectorworks Spotlight author) took over the remainder of the week teaching students all about Vectorworks 2017. Students were able to totally get inside the program while measuring and then drafting the VER Demo Room, a sample auditorium, and even the classic 'Welcome to Vegas' Sign.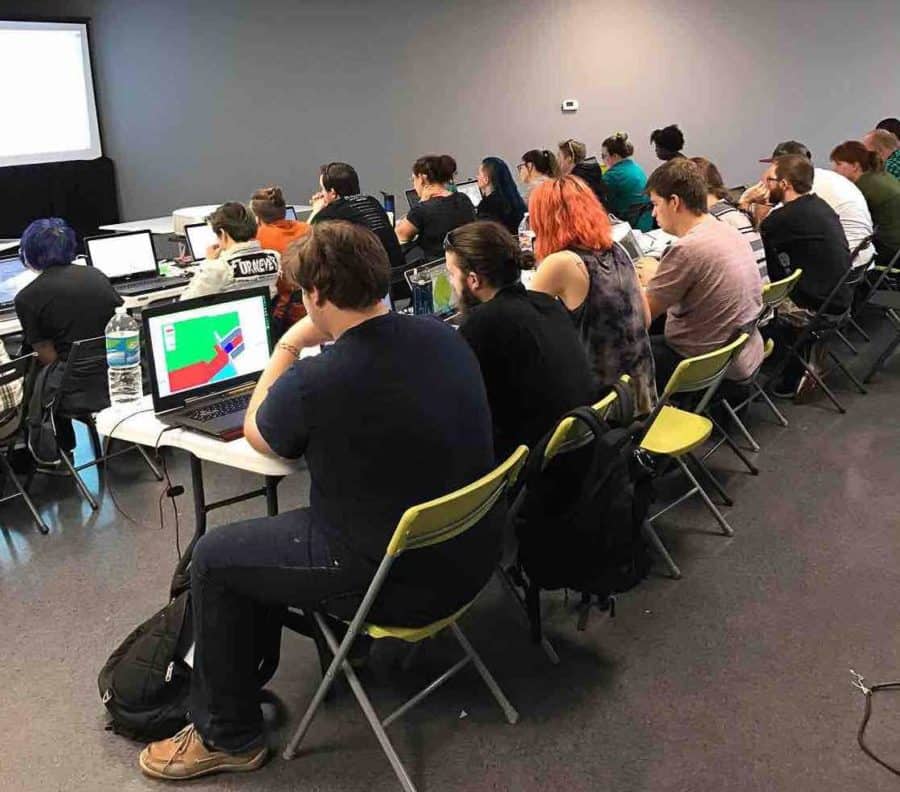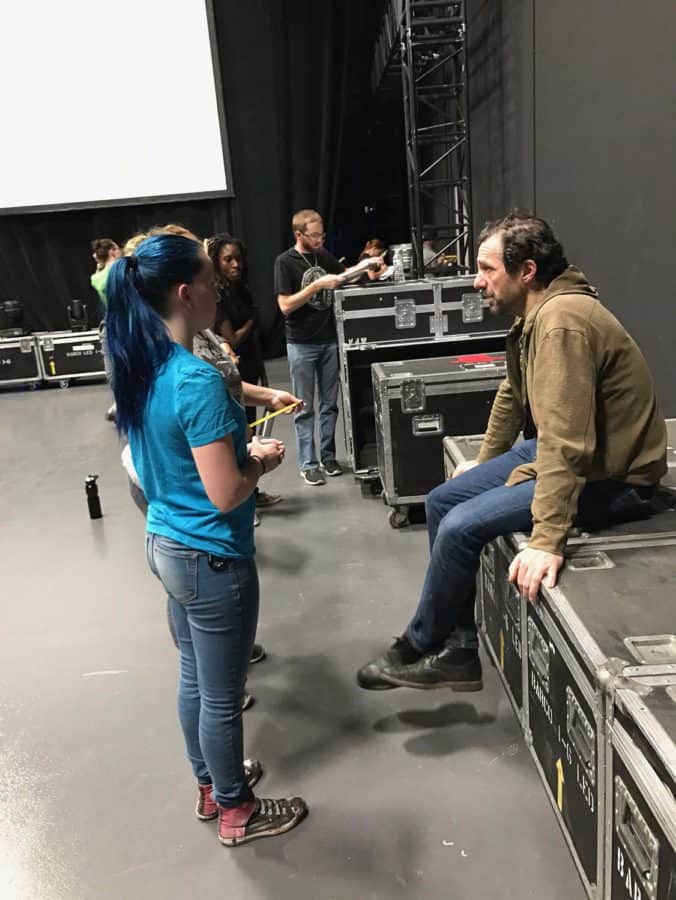 Frank Brault advising students while surveying the VER demo room.
The students attended Cirque du Soleil's production of 'O' and had an amazing Q&A and backstage tour, led by the incomparable John Ferdinand.​
Next Week: Rigging
Grill Chat: 6/14/17 7:00PM Paradise Park