The week began with the annual 24-hour weekend trip to LA to visit a Carnival cruise ship and tour backstage Disneyland. Andrea Solomon and Chris Unstead from Carnival Cruise Line showed us around the theater and crew quarters on board the Miracle. Following that we took a jam-packed tour, led by Jerry Tomlinson, of Disneyland, visiting backstage spaces and performances and crowned with World of Color.
Jack Miller, Gemma Guy, and Gio Angotti led Automation, covering ins and outs of Navigator and e-Chameleon, along with all the math involved in creating a cohesive automation show. Hands-on highlight when students tested their skills and saw who had the fastest time flying a bowling ball on a winch into a box at TAIT Towers!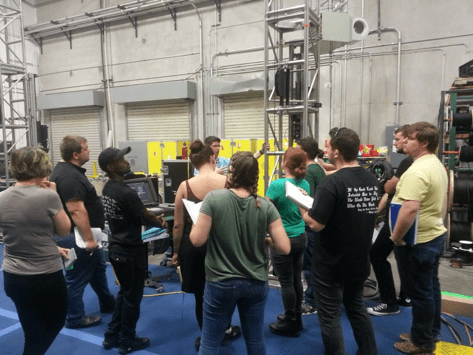 Matt Dillingham, Karl Seymour, Beni Talley and the entire team from AES began with safety, safety, safety and explaining the importance of prep work from permits to paperwork to materials. Hands-on experiences and demos included fog machines, pyro, water cannons, lots of knots, time code, and the basics of soldering, introduction to lasers, a pyro production show, a fantastic catered lunch and more!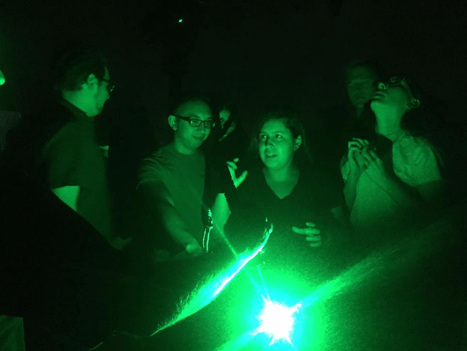 SILV saw Cirque du Soleil's The Beatle's LOVE this week followed by a thorough Q&A with the Heads of Department.
Next week: Lighting Technology
Grill Chat: Wednesday, June 28th, 6:00 to 8:00 pm at the Cirque du Soleil Training Studio – Grier Warehouse 1151 Grier – Suite C