This week included 2 Classes with a total 38 students!
Previsualization
Frank Brault and Mark Eli (Vectorworks) headed up training based in Vectorworks Vision generating plots and programming for both EOS Nomad and GrandMA on PC. Also joined by Anne McMills (SDSU) and Patricia Coleman (Las Vegas EOS programmer/designer).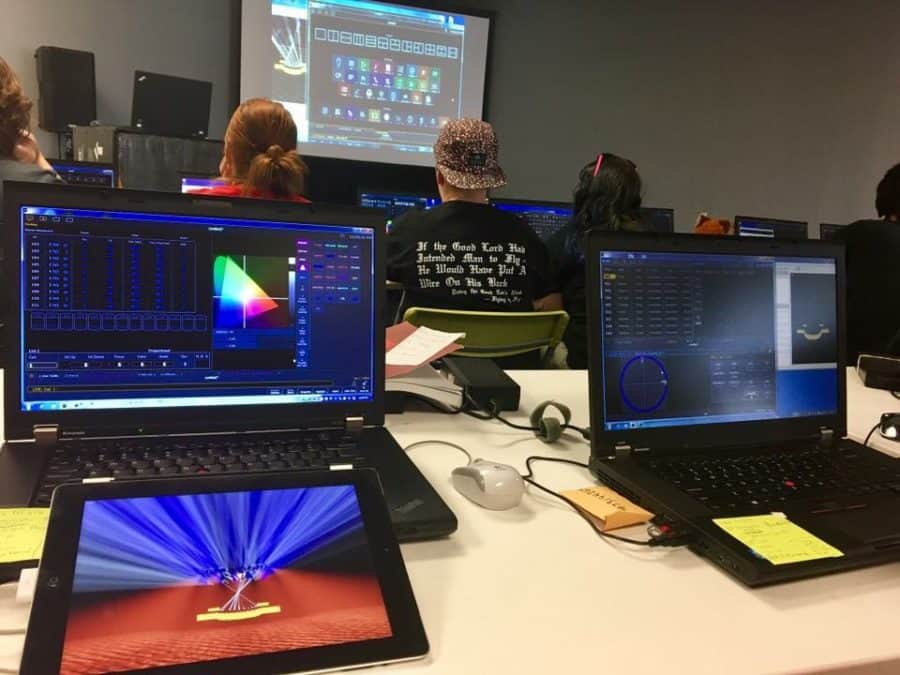 Audio
Peter Nordyke (SDSU), Ashely Diaz (SILV '15), Tyler Voyles (SILV '14), Brian Walker & Gussie Miller (Sennheiser), and Martin Carrillo and Brandon York (Meyer Sound), covered theory and basics of sound, signal flow, wireless microphones, a crash course on Meyer D-Mitri and a load-in, sound check and mixing for K.C. Hunter and his band at the House of Blues thanks to support of Trent Clausen and the entire team at the House of Blues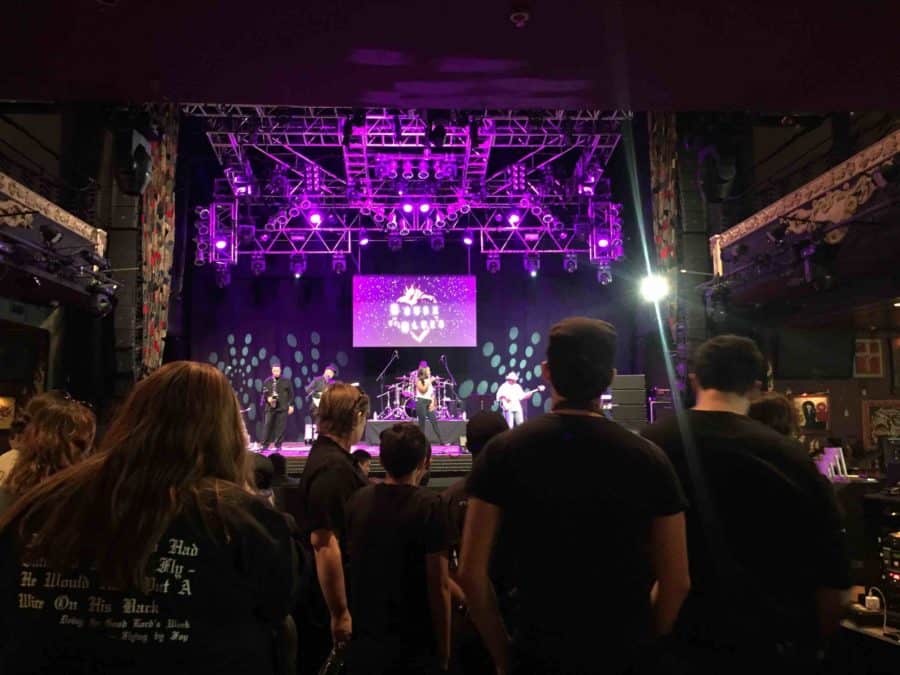 Annual SILV 4th of July Picnic on Mt Charleston
3 Shows:
Reba McEntire, Brooks & Dunn
Blue Man Group
Mindfreak Live!
1 Talkback with the DOH's of Mindfreak Live!
Next week: Movers, Media, Rock 'N' Roll
Grill Chat: Wednesday, July 12th, 6-9 PM, Solotech, 7465 Dean Martin Drive, Suite #108