SILV 2017 moved into the Solotech rehearsal space for the Big Rig load-in last weekend, which marked the official start of Weeks 6, 7, and 8 of Movers, Media, and Rock 'n' Roll. Brian Longhofer of BCT Entertainment arrived early Saturday morning to assist the class with a very successful two-day teach-in load-in with gear supported by 30 different companies!
On Monday, our EOS Gio @5 and GrandMA 2 lighting console experts Robin Seefeldt, David Kane, and Adam Frank, led by Brian Gale arrived. Manned behind ten top-of-the-line lighting consoles, the students began to crack into programming and the endless possibilities in front of them.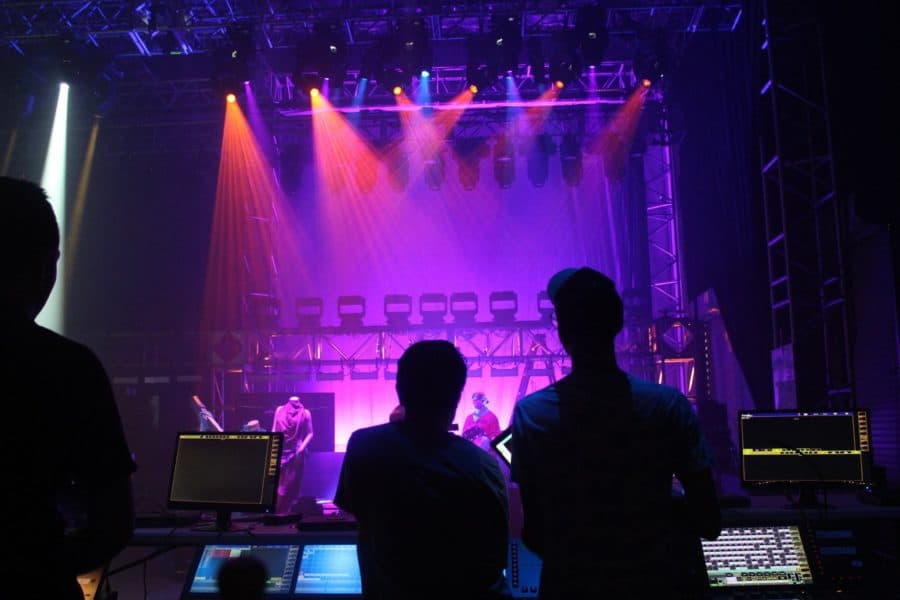 Dave Cheetham, props master at Cirque du Soleil's Zumanity, stopped by to show the students some of his creations and talk about the importance of out-of-the-box thinking. Nancy Malette, Senior Manager of Occupational Health and Safety at Cirque du Soleil, spoke with the students about safety in the workforce and the importance of creating a "Safety Culture" with your coworkers.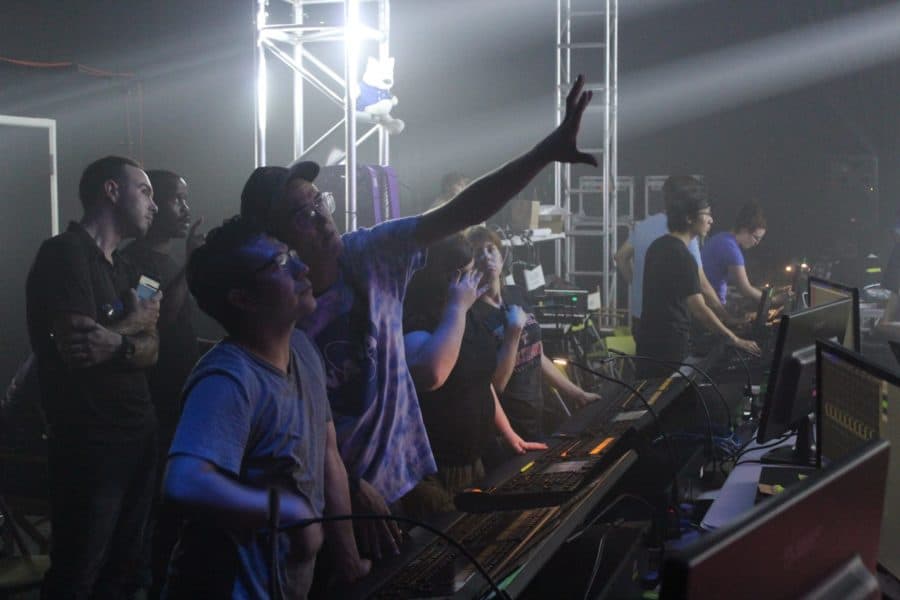 The students saw Le Rêve this week, a high-flying, mind blowing experience performed in the round. The show was followed by a Q&A with Stagecraft alumni and Le Rêve lighting technician Greg Iannarilli. Grill chat this included Brian Gale's well-known "Who Do You Know?" presentation, showing the students that, it truly is a small world. The programming mentors answered questions and talked about work in the industry.
Next Week: Media Week of Movers, Media, and Rock 'n' Roll
Grill Chat: Wednesday, July 19th, 6-9 PM, Solotech, 7465 Dean Martin Drive, Suite #108