Our Media week of our Movers, Media, and Rock 'n' Roll was led by the one and only Trevor Burk. Team Trevor was composed of Matt Smith, Mat Stovall, Matt DeJong, Andrew Webberley, Jason Badger, Laura Frank and Zack Matusow covering everything from media creation to the many different ways to edit and display content. The students worked on creation using Adobe Photoshop, After Effects and Premiere Pro, programming on the GrandMA2's and ETC Gio @5's, and had Blender and Resolume workshops. We also explored the ins and outs of Mbox and MadMapper. On Wednesday Team Trevor conducted a heartfelt Grill Chat exploring and sharing the lifestyle that comes with working in the entertainment industry.
Students were blown away by Cirque du Soleil's KÀ and were treated to an onstage tour and Interactive Projections workshop. Later in the week students also had the opportunity to train and operate the spotlights at KÀ at the end of the week and see more of the backstage, from the basement to the high steel!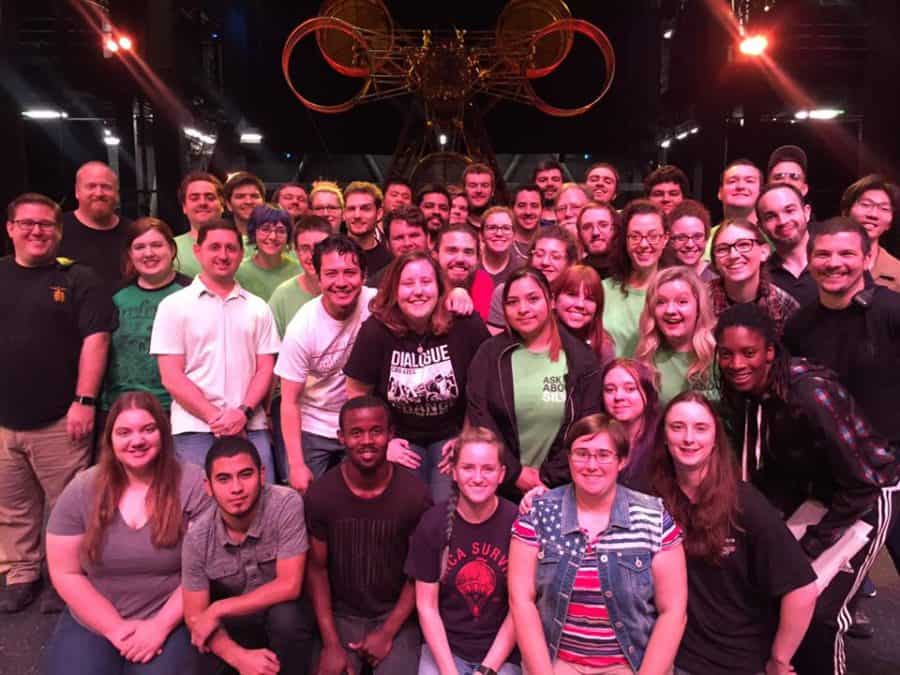 Track 2 students, aka "Two-fers", went into their second week of designing a song working with Timecode, introducing media, and using Vectorworks Vision to expand their programming time.
Next Week: Rock 'n' Roll Week of Movers, Media and Rock 'n' Roll
Grill Chat: Wednesday, July 26th, 6-9 PM, S. 7465 Dean Martin Drive, Suite #108