Rock 'n' Roll Week of Movers, Media, and Rock 'n' Roll
by Mikaela Baird, SILV 2016 and Track 2 SILV 2017
This week was the culmination of everything the students had learned in the past weeks. Students worked as programmers and were led by Track 2 students in the role of lighting directors executing designs from the faculty team including Brian Gale, Matt McAdam, Greg Bloxham, Jess Baker, and Matt DeJong. The students then got to turn that lesson on its head and execute designs for television after learning about lighting for camera from Manny Treason.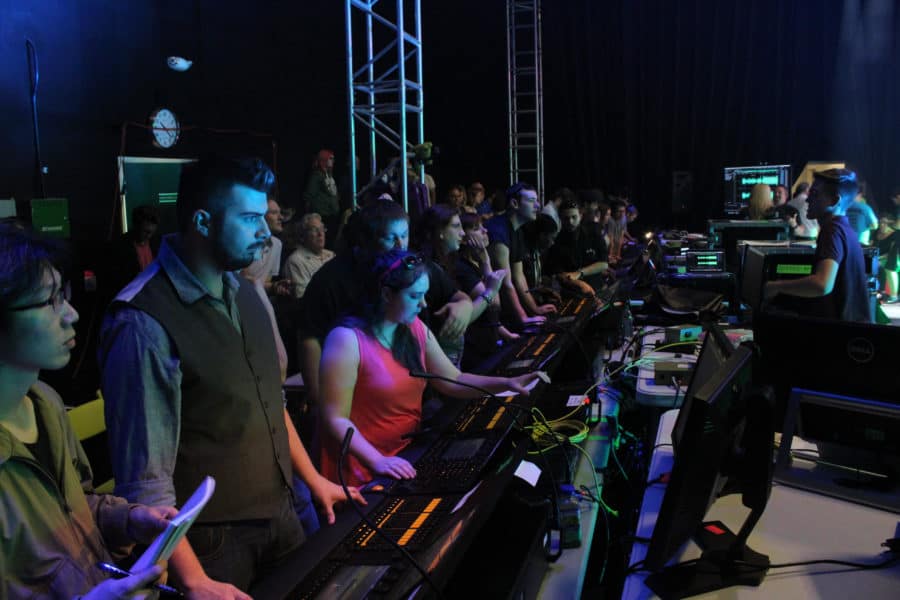 Technicians' Showcase and Job Fair
by Miranda Steinberg, SILV 2015
During Showcase the amount of talent and ability and skill that was demonstrated by the students was incredible. The invited guests were awed from start to finish by the elaborate and vibrant lighting designs created by the Track 2 students. Job Fair immediately followed Showcase was engulfed with the feelings of excitement and nervousness as one by one the students went out and interviewed with twenty-two amazing companies. Smiling faces filled the room throughout the day.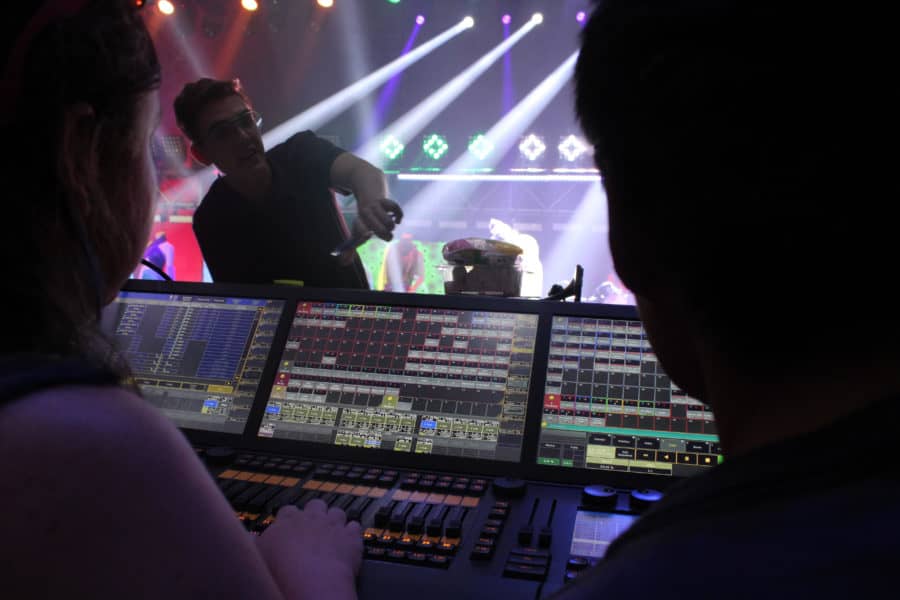 Big Rig Strike
by Phillip 'Phill' Hall, SILV 2015
Being in charge of a project of this of the Big Rig was a wonderful new experience for me at SILV, and striking the equipment safely and efficiently and sending it all home was an incredible process this year. Dealing with a hard time deadline was my biggest challenge, but the unbelievable team of students and staff who closed every last road-case and packed the last truck right on time met our deadline! Our incredible gear package of hundreds and hundreds of pieces from twenty-four of our generous friends came and went all according to plan.
It's all about the experience!